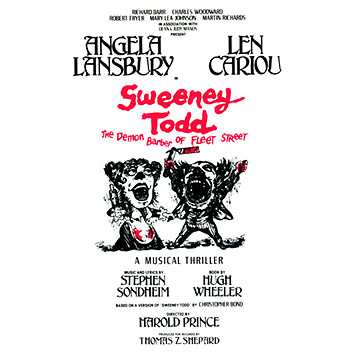 Grammy: Best Cast Show Album
Steven Sondheim's masterpiece that never stops.
Sondheim: Sweeney Todd. Next to Porgy and Bess, this is my proudest recorded achievement. Throughout my career I kept inching ever closer to turning my cast albums into "radio plays" with excerpts of dialog and sound effects so that the entire theatrical experience could unfold just by listening, or seeing with the mind's eye. Len Cariou and Angela Lansbury are wonderful, thoroughly embodying their characters. In my opinion, Sweeney Todd remains Sondheim's greatest work.