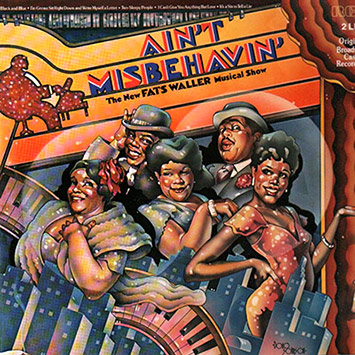 Grammy: Best Original Cast Recording
Fantastic Cast. The energy of this show never flags.
My friends and colleagues, Murray Horwitz, Richard Maltby and Luther Henderson, created this thoroughly joyous revue based on the life and music of Fats Waller. This is a high-energy recording. I defy anyone to listen to it without wanting to smile, sing, and dance.